Regular price
$39.00 USD
Sale price
$33.00 USD
Unit price
per
Sale
Sold out
 
Description
5W 10W 12V Solar Panel Car Battery Charger is the perfect trickle charger/maintainer for 12V batteries of cars, motorcycles, boats, snowmobiles, tractors etc.

Please note that the protective plastic film on the panel surface is supposed to peel off. The cigarette plug option only works if it has constant power when the key is out of the ignition. When you start the car, please remove the solar panel from the car battery.

Charging 12V rechargeable batteries in emergency, suitable for vehicles in outdoor work or travel or camping training. Easy to install and completely maintenance-free.

Comes with the cigarette lighter adapter, 1 pair of battery clips and 4pcs PVC suckers. Unique design-high quality clips to prevent short circuit.

Environmental protection and energy saving, built-in blocking diode to prevent reverse discharge, not only maintains the battery lifetime but also extends its usage life.
 Package Includes
The reasons to own a Solar Battery Trickle Charger:
Batteries Naturally Discharge - Automotive batteries naturally discharge when not in use.

Vehicles have a small but constant battery drain - Modern vehicles have upwards of 30 body control modules (computers), alarm systems,

immobilizers and lock monitoring. These units all consume electricity from the battery. That's why in a week or two with no or little vehicle use the battery can become discharged.

Battery life is shortened if it is not kept charged - A 12V battery that is not correctly maintained above 12.4V can suffer from sulphation. Sulphation is the main cause of battery failure. That's why the auto battery easy goes to dead when vehicles are left standing for long periods.
Get ECO-WORTHY Solar Panel Car Battery Charger As Your Battery Maintainer ,so you'll never have a flat battery again!!!
Share
View full details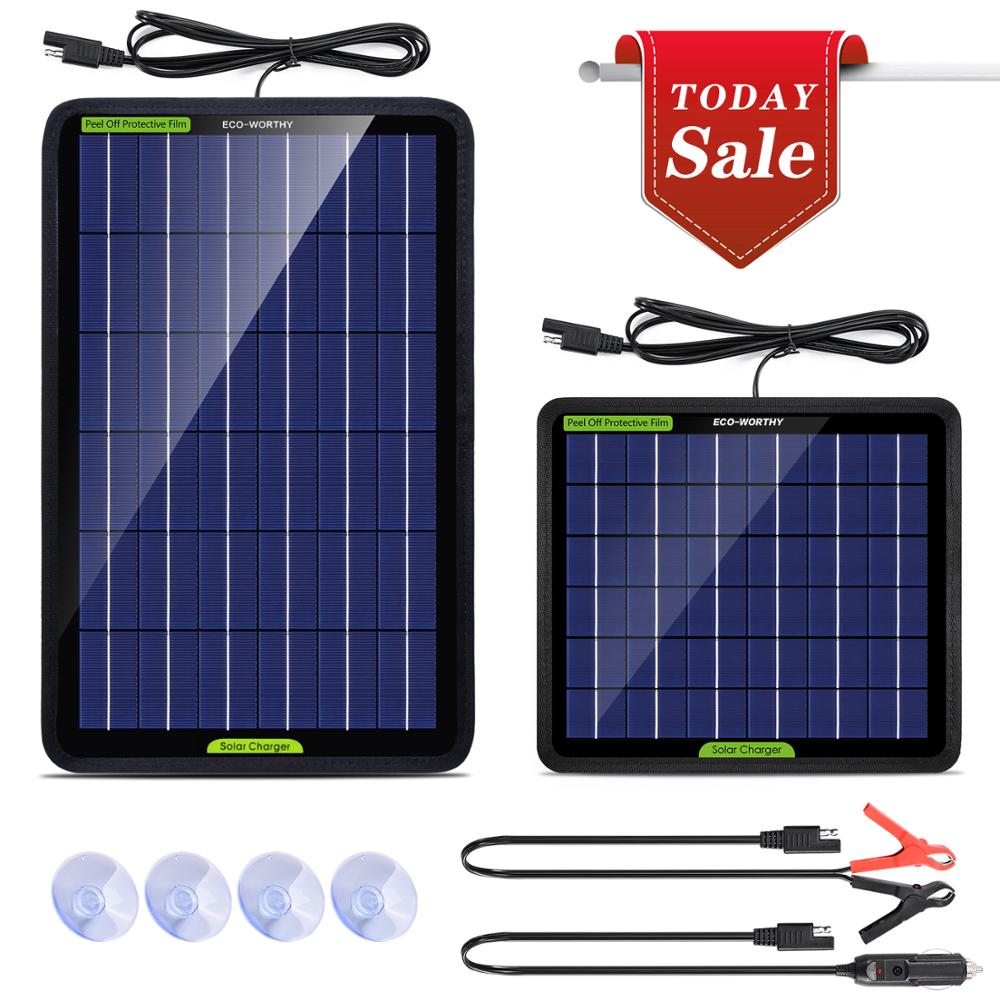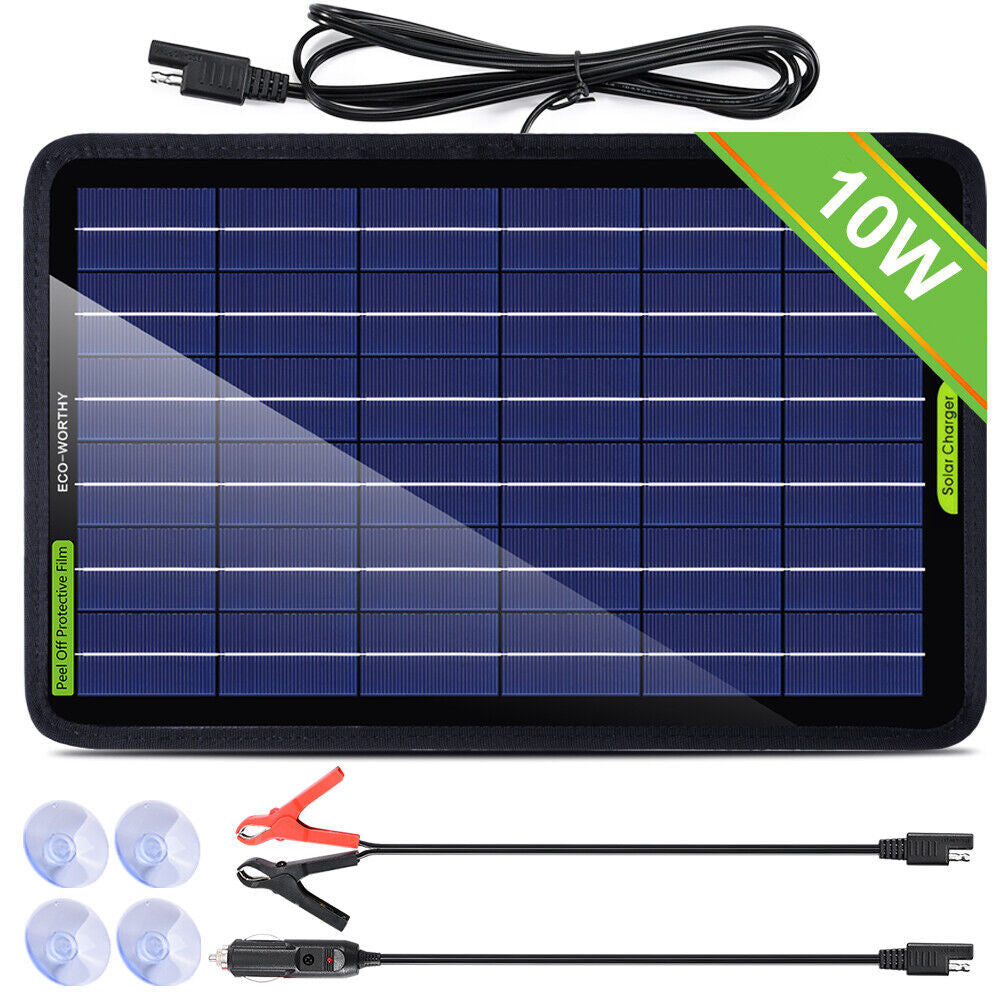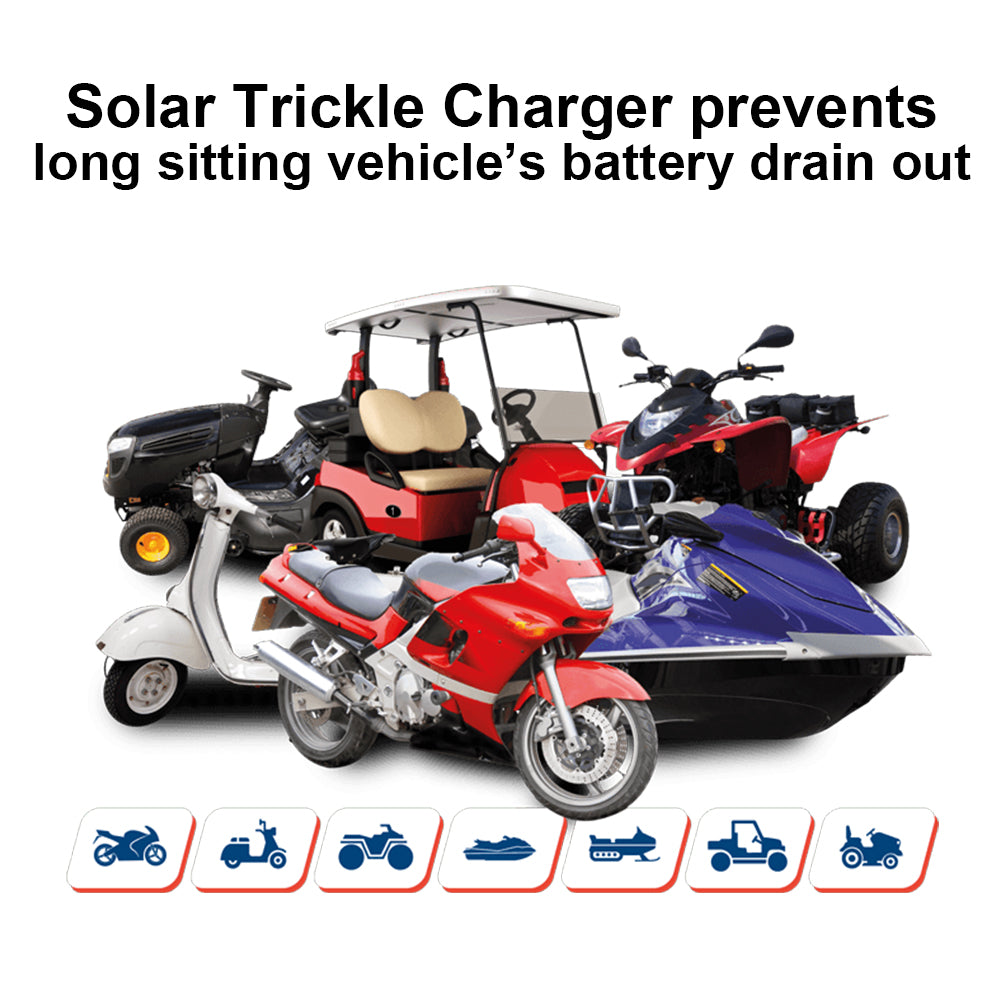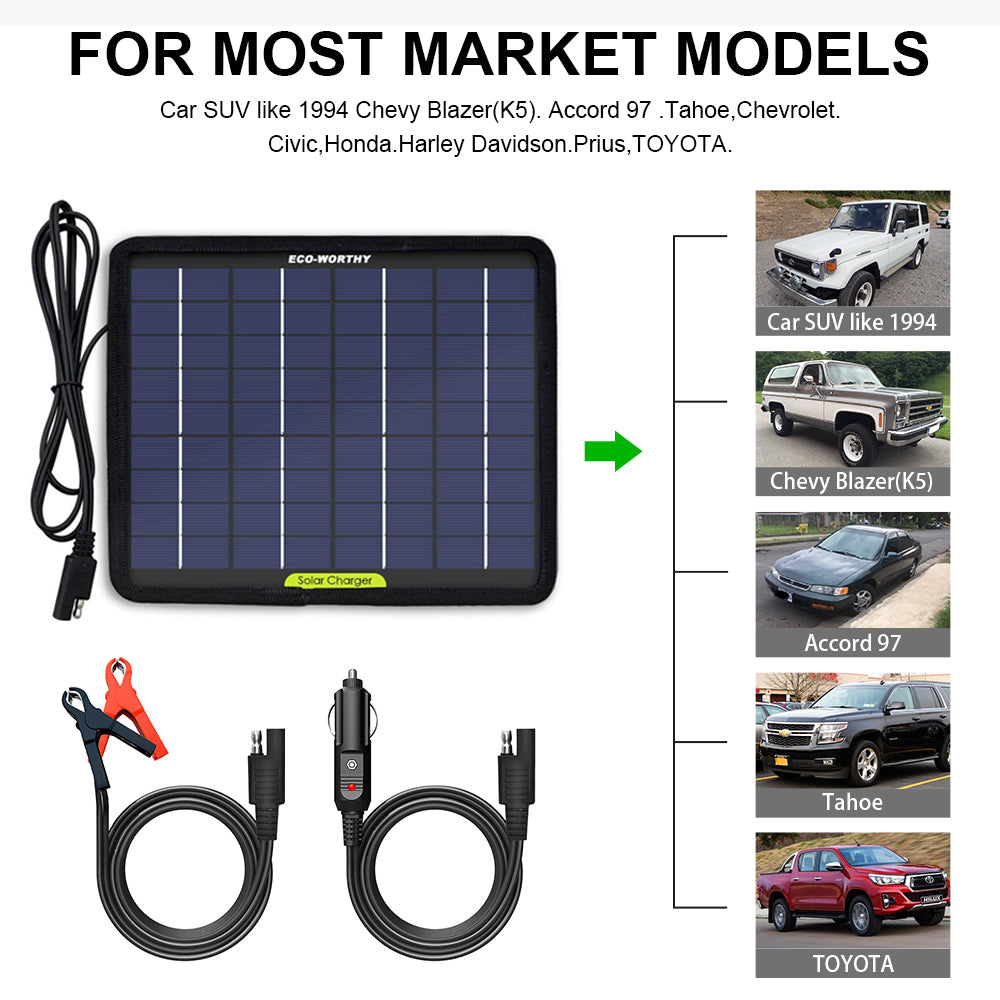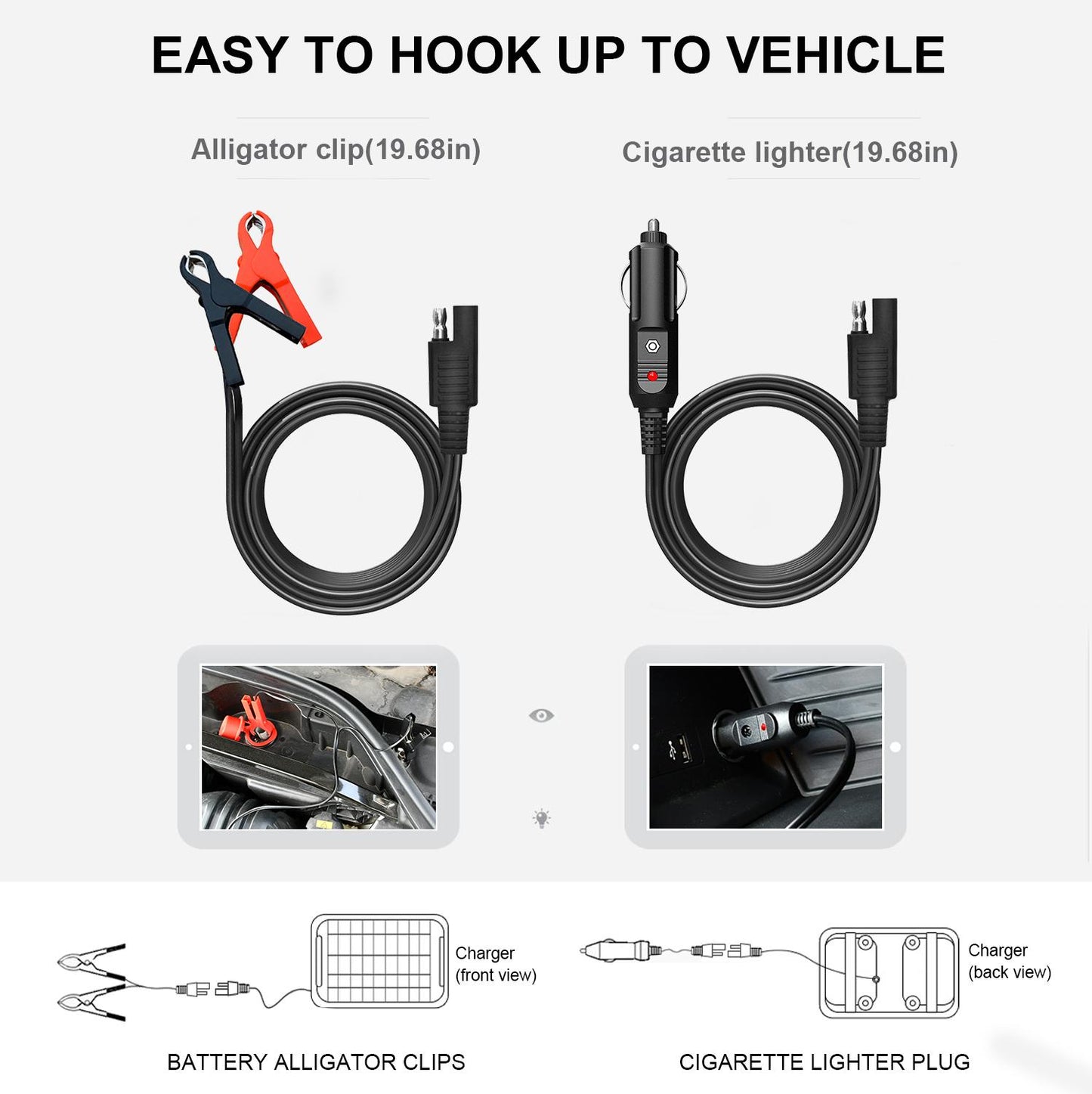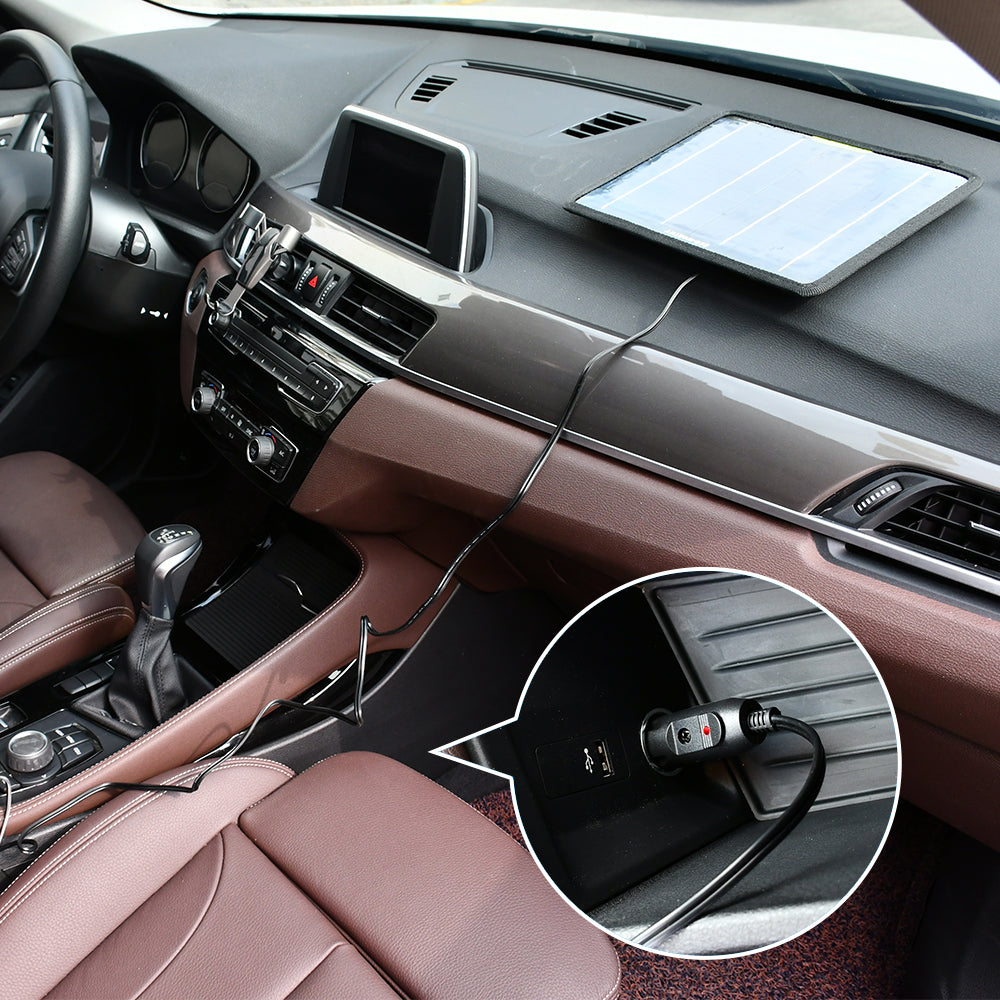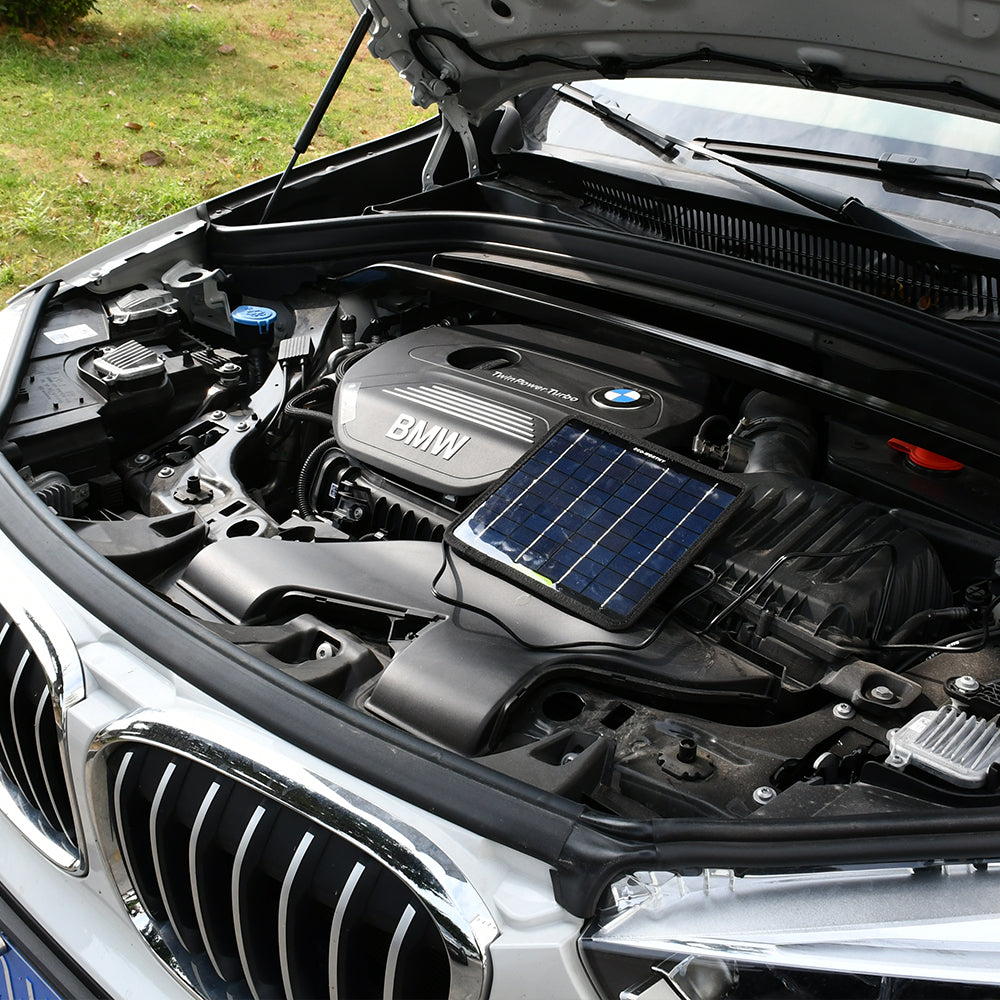 Common Questions About The Product
Frequently Asked Question

Where does the company operate from?

The company operates within Queensland's borders and all aspects of this business is done in Australia. 

What types of payment do you accept? 

We accept most forms of payment:

Mastercard

Paypal 

Google Pay

Apple Pay

VISA 

American Express

Is delivery free?

I want to stop shipping costs in the future! ALL deliveries and orders are FREE worldwide with a purchase of over A$100! The more JMS Camping & Adventure grows, the more cost can decline. 

How long is delivery?

Orders are generally delivered in 2 weeks.

Delivery can take up to a maximum of 1 month. 

What if my order takes longer than 30 days?

If you haven't received your product in 30 days, email me at:

jmscamping@jmscamping.com

JMS Camping & Adventure will get your order as quick as possible and will provide you with a discount for your next purchase.