Regular price
$97.00 USD
Sale price
$55.00 USD
Unit price
per
Sale
Sold out
Benefits
Multi-function Saber Card: Credit card sized, easily to fits inside your wallet, pocket. Multi-functional: Emergency Lashing Rope, Can Opener, Bottle Cap Opener, 4-Position Wrench, Butterfly Screw Wrench, Screwdriver, Knife Edge, Saw Blade, Ruler, Key Ring Hole.
Tactical Torch Flashlight: With zoomable design, heavy duty, compact handheld flashlights, zoom in for an intense beam or out for wider illumination. 3 light modes like High / Low / Strobe. With its ultra-bright LED light, and ability to run for hours of just a single AA Battery (Not Included).
Survival Paracord Bracelet: 5 IN 1 Survival Bracelet Provide build the 2nd defense for your safety - High-Quality Compass, Little Fire Starter Kit, Emergency Whistle. The Fire Scrapper can use as a knife and bracelet rope can use for emergency.
Tactics Military Knife: Cold Steel Military Knife, black cold steel blade, and black aluminum handle. Anti-rust, Durable.
Compass: Metal Sighting Compass, Rugged metal case, adjustable luminous marching line, thumb hold and magnifying viewer, sighting hairline, protected with a folding cover. Compass of military grade, Features 360 degree rotating bezel for easy navigation & orienteering.
Emergency Thermal Blanket: Thermal Blankets / Emergency Blankets are essential for preventing hypothermia as they retain 90% of body heat. They can also be used as a signal, to make a shelter, or as an extra layer in cold weather.
Emergency Tungsten Steel Pen: The handle screw design, grasp the more strong, can rotate telescopic hidden cartridge, the operation is simple, convenient and practical, can be used as defense self-defense, handwriting signatures or mark rocks, as Safety Hammer help quickly broken a car or train glass in an emergency
Flintstones: With protective layer need peel off before use, 5000-12000 times life, with Flint /Bottle Opener/Scraper. Applicable at anywhere, anytime and any condition
Reflective Lenses: Outdoor micro signal mirror lightweight survival emergency rescue signaling device.
Whistle: Made by Aluminum Alloy generates sound up to 120db, which can be heard from a distance, making it easy to be found.
Pull Ring Saw: Using saw to make a flexible knot on cutting object, place both thumb on either side of the ring, do v-shaped incision back and forth pulling.
Water Bottle Clip: Simple and firm way to carry water bottles.
Portable Mini Light: Small, practical can also be a key ring.
Carabiner: Make from lightweight and durable anodized aluminum alloy strong and elegant. Great for outdoor activity, camping, fishing, hiking, traveling, keychain etc. The high quality carabiner features a spring loaded gate and screw lock which allows them to be quickly and securely attached to a wide range of fixing points. It can open and close smoothly as the spring-loaded gate makes it easy to attach important items to a pack or belt.
Tactical Backpack Bag: Tough Nylon Molle bag keeps the survival kit compact for easy storage in your pack, car or bug out bag. Use the straps to attach this to a belt, outside of a pack or on a shoulder strap of your choosing. This bag can also fit most cell phones, extra batteries or emergency rations of your choice.
Package Included (Can vary by country)
2 x Emergency Thermal Blanket
2 x Paracord Bracelet
2 x Carabiner
1 x Flintstones
1 x Multi-function Saber Card
1 x Emergency Tungsten Steel Pen
1 x Tactical torch Flashlight (requires 1x AA battery, not included)
1 x Compass
1 x Portable Mini Light
1 x Tactics Military Knife
1 x Pull Ring Saw
1 x Reflective Lenses
1 x Whistle
1 x Water Bottle Clip
1 x Tactical Backpack Bag
Share
View full details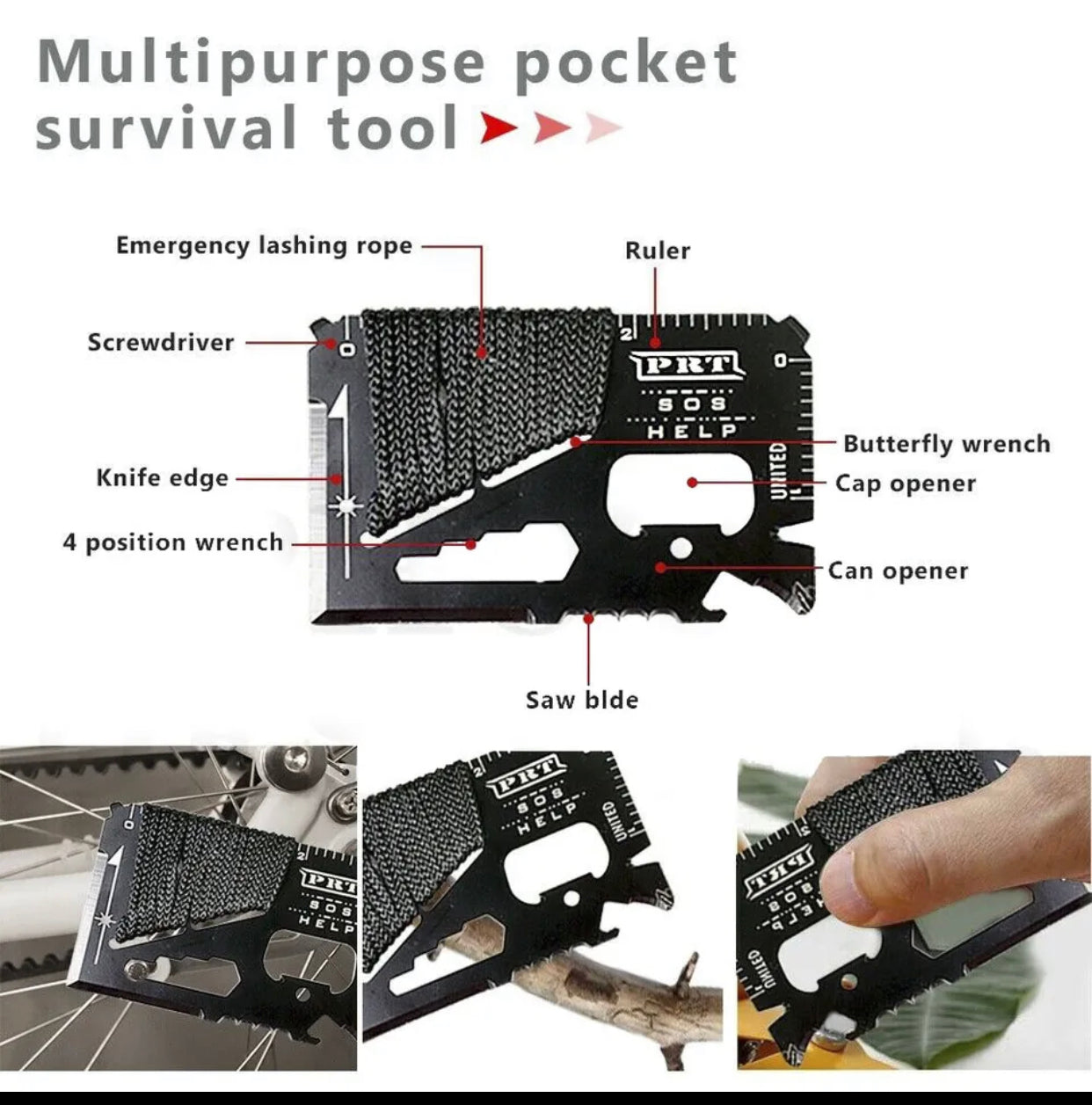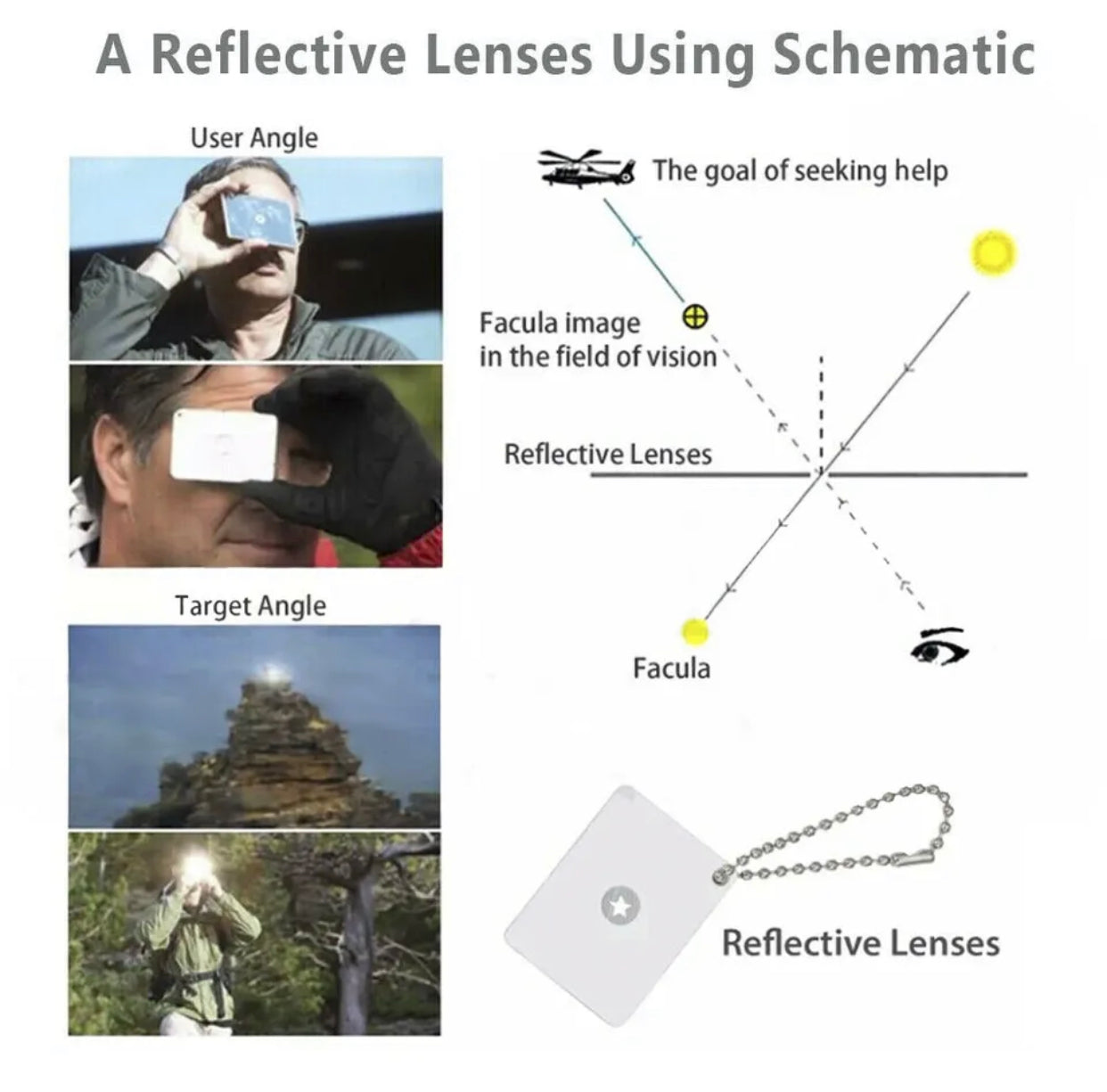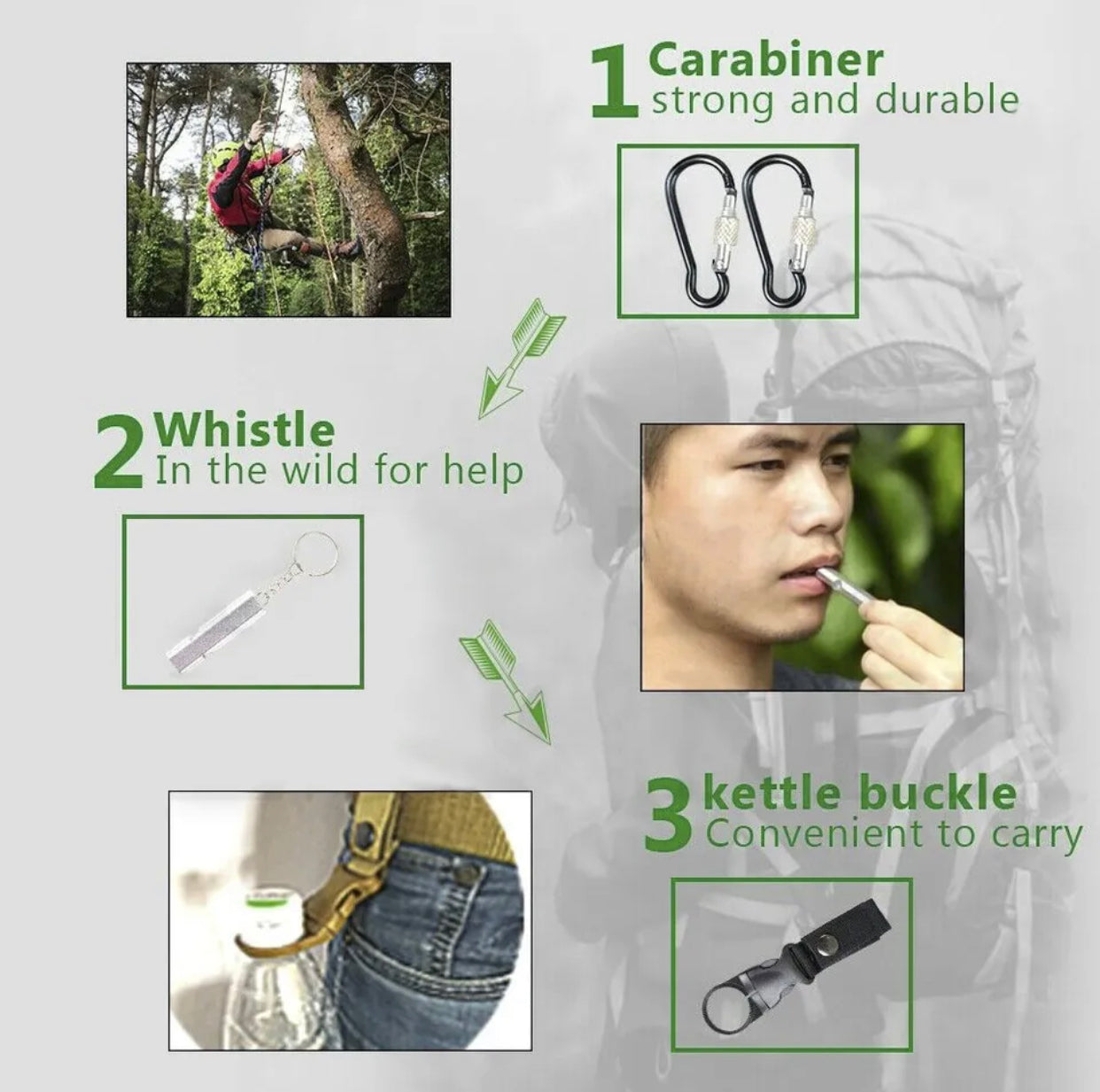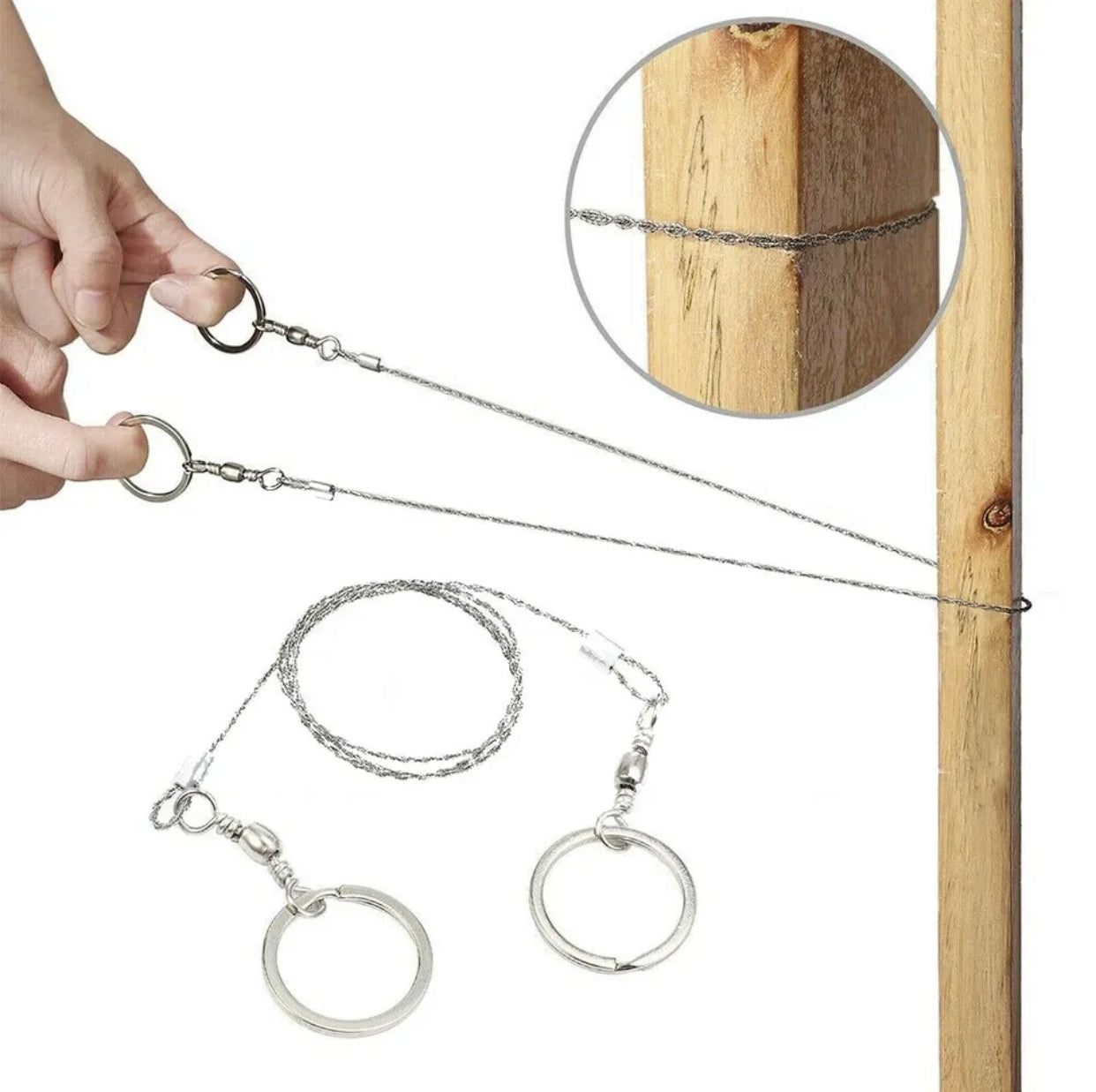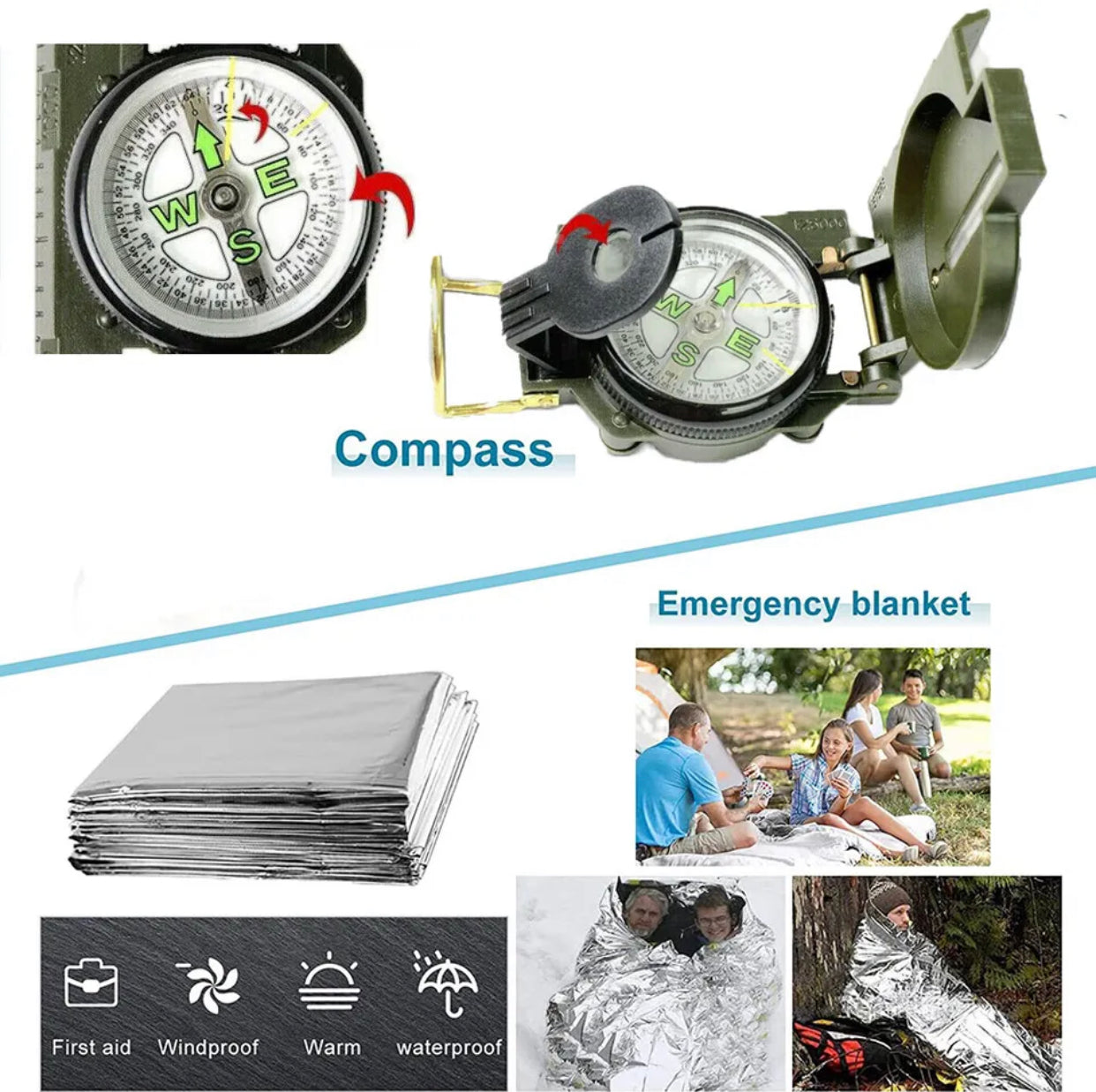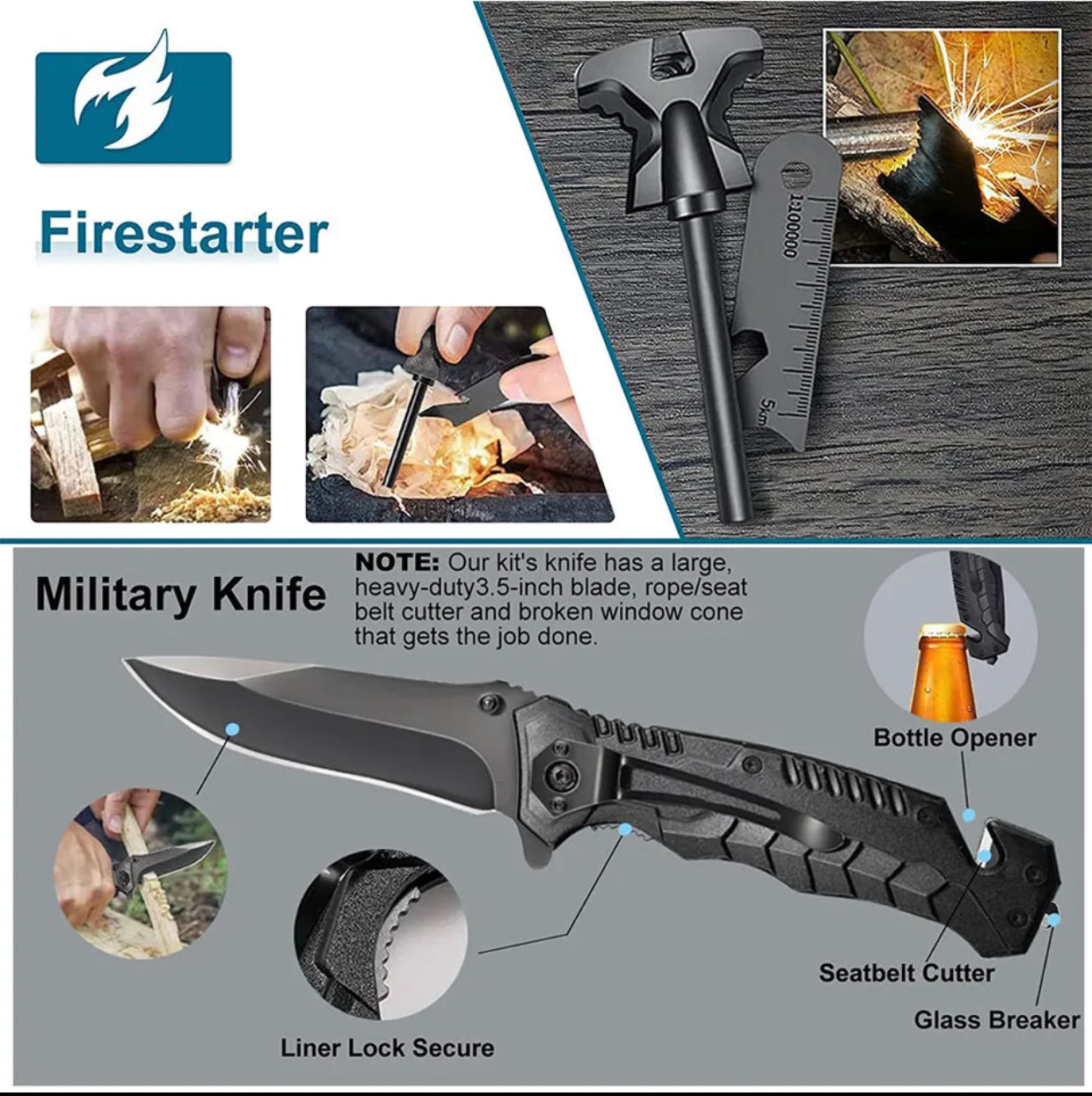 Common Questions About The Product
Frequently Asked Question

Where does the company operate from?

The company operates within Queensland's borders and all aspects of this business is done in Australia. 

What types of payment do you accept? 

We accept most forms of payment:

Mastercard

Paypal 

Google Pay

Apple Pay

VISA 

American Express

Is delivery free?

I want to stop shipping costs in the future! ALL deliveries and orders are FREE worldwide with a purchase of over A$100! The more JMS Camping & Adventure grows, the more cost can decline. 

How long is delivery?

Orders are generally delivered in 2 weeks.

Delivery can take up to a maximum of 1 month. 

What if my order takes longer than 30 days?

If you haven't received your product in 30 days, email me at:

jmscamping@jmscamping.com

JMS Camping & Adventure will get your order as quick as possible and will provide you with a discount for your next purchase.